Boards by the Numbers
Need to Get Certified?
Taking the Recertification Exam?

Certifiable, Inc. has the answer, Boards by the Numbers 2012
An easy-to-use software program designed to help podiatrists prepare for the American Board of Podiatric Surgery exam. The software, is a Windows-based product, endorsed by The Podiatry Institute. It includes a comprehensive set of (board focused) notes (over 300 pages) by The Podiatry Institute, state of the art graphics (MRIs, x-rays, color pictures), practice exams (over 600 questions), and a oral exam section designed to help you develop an organized approach to the oral exam process. The program is downloaded from the Internet and may be activated as soon as your credit card is approved (within 24 hours). The subscription is active for 1 year (365 days) from the time of installation and runs on one computer (great for your laptops).

To order, visit Certifiable Inc's. web site at http://www.certifiable.com/
or call (513) 347-0004.


Certifiable, Inc.
(513) 347-0004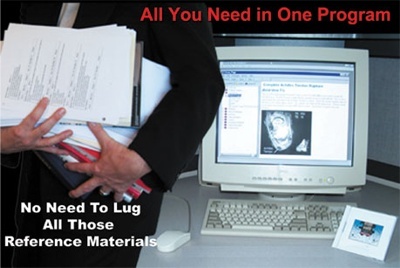 ---
© Copyright 2012. All Rights Reserved
The Podiatry Institute, Inc.
2675 North Decatur Rd., Suite 309
Decatur, GA 30033
770-939-0393
888-833-5682
Webmaster: pi-info@podiatryinstitute.com